Where to Find Your Thrivent Member ID
Member ID card, account statements, contracts, policies & key correspondence
Member ID Card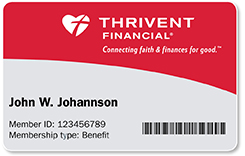 Thrivent Account Statement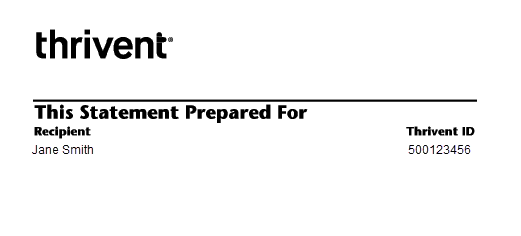 Thrivent Contract/Policy

Quick online access to your member ID
Still searching for your member ID? Take a few minutes to complete a secure, online form and your member ID will be sent to your email address that's on record with Thrivent.
Membership Eligibility
Thank you for taking the time to verify your eligibility. Benefit members of Thrivent Financial who participate in a Thrivent Builds Worldwide trip will receive a discounted trip cost as a benefit of membership. A benefit member is anyone 16 years or older who has applied for and been accepted into membership, and who also owns Thrivent Financial insurance and/or annuities.
Individuals older than 16 can complete the fields below to determine eligibility.
Call the Member Connection Center toll-free at 800-847-4836; when prompted, say "Fraternal" to verify your Thrivent Member ID or Thrivent Financial membership eligibility.
All fields required