Forgot User ID
We will need to verify your identity.
All fields required
Need Help?
Member Care Services

800-847-4836
All times are Central time.
M – F: 7 a.m. – 6 p.m.

Find Your Thrivent Member ID
Your Member ID can be found on your Member ID card, account statements, contracts, policies, and key correspondence. If you do not have any of these handy, submit a secure online request for your Member ID number to be emailed to you.
Member ID Card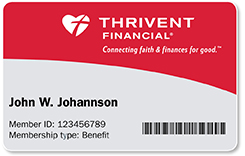 Thrivent Account Statement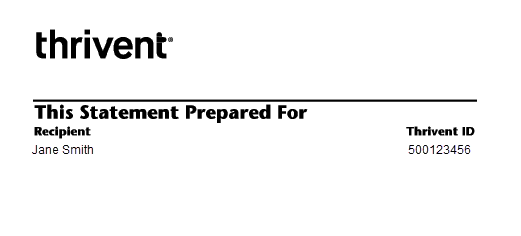 Thrivent Contract/Policy